Inside Business is a new and dynamic package for Leaving Certificate Business.
Written by highly experienced Business teachers, it includes the most up-to-date and recent economic, legislative and business changes and developments.
Inside Business caters to both Ordinary and Higher Level students and is completely exam-focused. The package includes:
Student Textbook
Free Student Activity Book
Free Student e-Book
Teacher's Resource Book
Free Digital Resources
Student Textbook
A new and exam-focused text, including the most up to-date and recent economic, legislative and business changes and developments
Features a comprehensive range of activities throughout each chapter that build on Junior Cycle Key Skills
Contains a selection of active learning methods to help develop digital literacy and team-building skills
Includes up-to-date examples and case studies to bring business theory to life
Exam standard Applied Business Questions (ABQs) at the end of each chapter foster critical thinking and problem-solving skills
Each chapter ends with a question bank that integrates past Exam Paper questions
Interesting Did You Know? facts stimulate student learning experience and provide opportunities for students to acquire further knowledge
Includes details on recent legislative updates e.g. GDPR and PAYE modernisation
Visually attractive with a colourful design and a creative layout
Uses student-friendly language that is suitable for all levels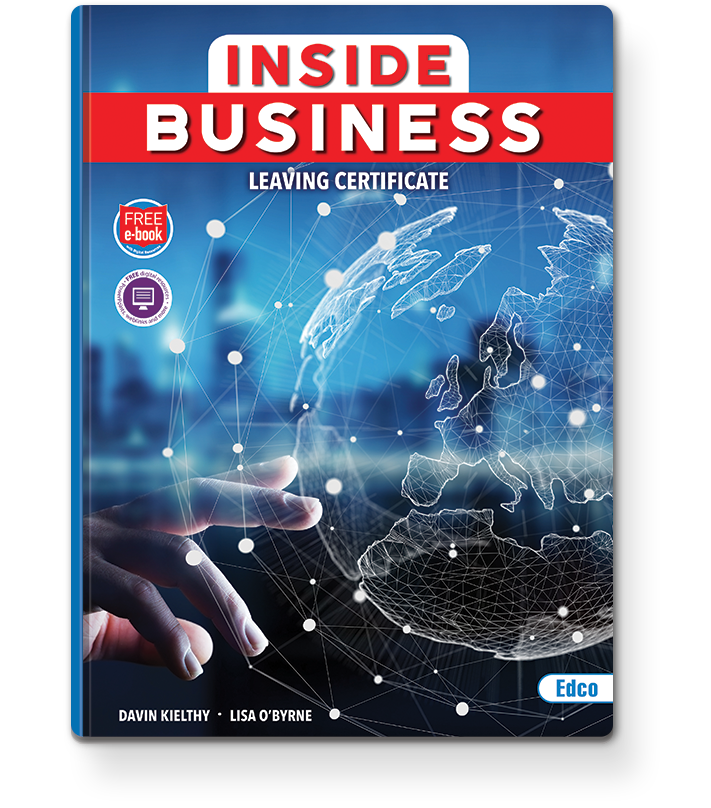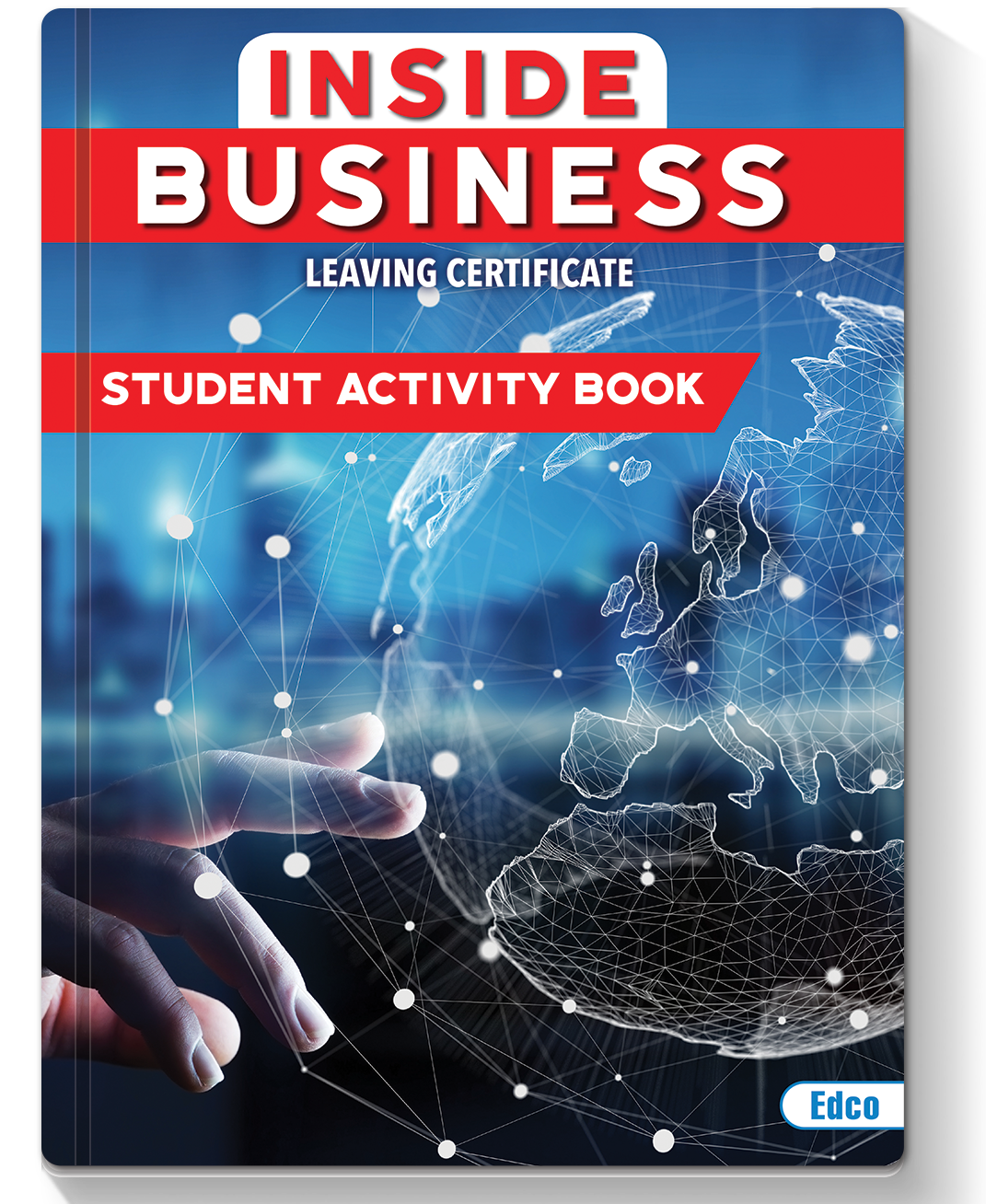 Student Activity Book
The Student Activity Book reinforces the core content of the textbook. It includes:
A large mix of Leaving Certificate Section A style questions to help with extra exam preparation
A range of key questions at Ordinary and Higher level
A variety of questions to focus on the different action verbs used in the Leaving Certificate questions, e.g. define, illustrate and differentiate
Key term crosswords and matching exercises to help reinforce student learning and understanding of new terminology
Additional calculation questions on topics which require numeracy skills, such as insurance calculations and ratio analysis
A summary table, to be completed for the key abbreviations frequently asked on the Leaving Certificate exam
Teacher's Resource Book
Inside Business Teacher's Resource Book is the first of its kind for Leaving Certificate Business and provides all the support you need to teach the course. It contains:
A brief overview of the Leaving Certificate Business syllabus
Detailed schemes of work
Templates for methodologies
Graphic organisers and active learning strategies for each topic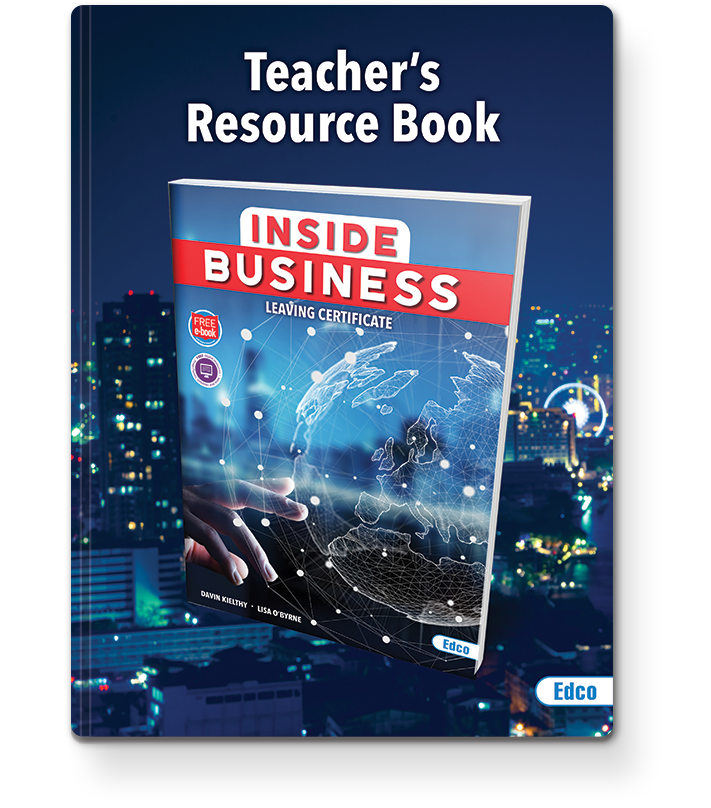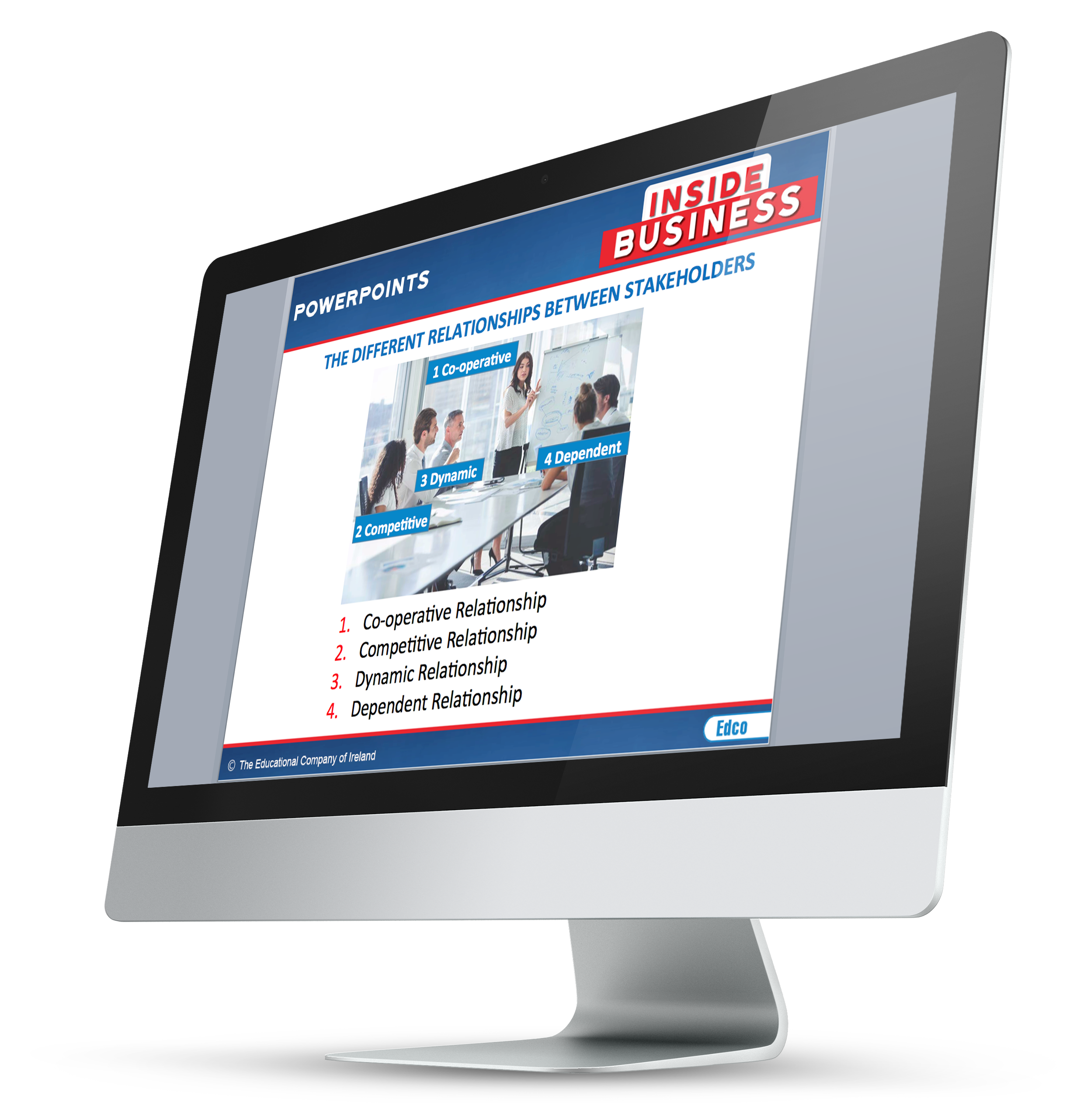 Digital Resources
Teachers can access the Inside Business interactive e-book at www.edcolearning.ie, plus a bank of free digital resources, including:
PowerPoint presentations that highlight key themes and topics from the textbook
A comprehensive list of weblinks as resource recommendations
Editable lesson plans to aid teacher planning
Suggested solutions for textbook questions and Applied Business Questions
FREE e-book
Students and teachers can download their free Inside Business e-book by visiting www.edcolearning.ie/code and entering the code from inside the front cover of the textbook.